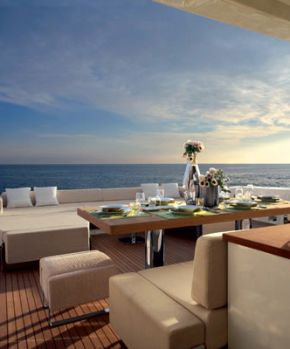 Motor Yacht Charter
Southwestern Turkish Riviera is the playground for blue water lovers with motor yacht charter can be compared to luxury 5-star resorts and hotels that are unique in their location and natural beauty. Turkish Riviera and the Greek islands offer Millenium old cultural heritage, glamour, and style. There were times that the Mediterranean was the center of the western civilized world for vacations and luxury motor yacht charter Turkey to an extent still is today. The blue waters of the Mediterranean shores still maintain the culture, history, and tremendous accumulation of culinary culture and offer a wide range of custom-built Turkey.
The Mediterranean sea is considered to be split into two main sections, as the western Mediterranean and the Eastern Mediterranean both areas are inequitable and beautiful by their natural and cultural features, however, they are both featuring stunning beaches, coves, majestic ports, and impressive motor yacht of all sizes and shapes in Turkey, some mega yachts and some elegant motoryachts with a professional crew, some performance-oriented and others in a more comfortable cruising, elegant motor yachts.
Turkish Riviera luxury motoryacht turkey offers the wild extravagance of the Greek islands and the beautiful coast, the charms of Croatia and thousand islands as well as the orange groves and the exotic appeal of Turkish riviera and the neighboring Greek islands where the cradle of western civilization. Motor yacht charter Turkey including but not limited to Bodrum, Gokova, Hisaronu, Marmaris, Ekincik, Gocek, Fethiye, Kas, Kalkan, Finike, Olympos, Phaselis, Kemer, Antalya.
Experience Motor Yacht Charter
Cruising with a motor yacht requires little more experience or special training than slower sailing yachts. These fast passage-making motor yachts are simple to manage with the help of a joystick, they are fast, stable, and comfortable. If you are looking for a motor yacht that will quickly take you places and provide you with all the amenities of a luxury liveaboard together with pleasant and comfortable cruising, then motor yachts are the right choice for you and your loved ones. Unless otherwise long-range cruising Displacement motor yacht charter, Their shallow draft brings another big advantage to approach all those secluded and shallow beaches where you cannot get any closer with a sailing yacht. Motor yachts are a special category of yachts. Riding a power yacht at a high speed of over 30 knots is an adventure and an impressive thrilling time in blue waters.
The motor yachts have all the modern amenities and cooking space for safekeeping and preparing quality and delicious food on board, in a motor yacht kitchen you will have an experienced chef to prepare numerous dishes with modern utensils and cooking is done while the yacht is cruising with stabilizers. Most motoryachts have a gimbaled stoves that stay horizontal as the yacht might be rocking back and forth. Choosing a motor yacht charter Turkey depends on how many cabins you need to accommodate, the more cabins the bigger the motor yacht you need, the bigger the yacht bigger the engines to navigate thus more fuel consumption where you need to consider the size of the engines and the speed you need will determine the cost of your motor yacht charter budget. The reputation of the charter company and destinations you want to cruise. You can choose amongst numerous motor yachts brand names or custom-built motor yachts for charter that require a 50% deposit upon signing the contract.